Reese's Premier Peanut Butter and Chocolate Cookies
I found this recipe on the back of the package for the chocolate pieces. (The Reese's baking pieces to use are the newer Premier milk chocolate cups with peanut butter creme.) These cookies are easy to make and taste great! *Chocolate cookie variation: Decrease flour to 1 cup and add 1/3 cup cocoa.*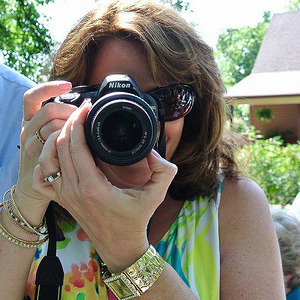 This were flatter and crisper than I like my cookies, but the flavor was good. The kids all loved them. The mini peanut butter cups are kind of unique. None of us could really taste the peanut butter, but that's not the recipe's fault. ;)
Heat oven to 350 degrees F.
Beat butter and shortening until well blended. Add brown sugar and granulated sugar; beat thoroughly.
Add egg and vanilla, beating until well blended.
Stir together flour, baking soda, and salt; gradually beat into butter mixture. Stir in baking pieces.
Drop by rounded teaspoons onto ungreased cookie sheet.
Bake 10 to 12 minutes or until edges are lightly browned. Cool slightly; remove from cookie sheet to wire rack. Cool completely.