Reese's Original Peanut Butter Chip Cookies
jheun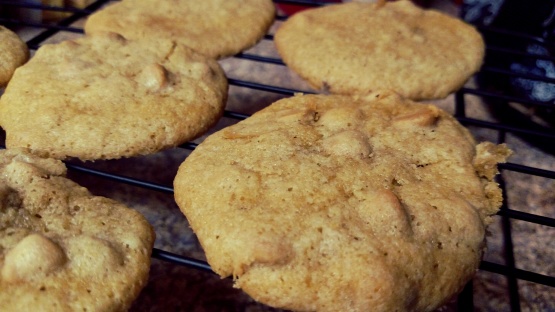 These are not P.B. cookies with choc. chips, or chocolate cookies with P.B. chips. These are the original Reese's P.B. chip cookies that they used to print on the back of the bag. They don't print this recipe anymore, but it has been my favorite since childhood. They are a traditional cookie with P.B. chips...Delicious! A great alternative to choc. chip cookies for those who don't like chocolate or want something different.

I like these much better with the chips rather than a cookie made with peanut butter. The cookies are very light, I almost overcooked them because I thought they weren't done yet! Very good!
Cream butter (or shortening), sugars, and vanilla until light and fluffy.
Add eggs and beat well.
Combine flour and baking soda.
Add to batter and mix well.
Stir in chips.
Place by teaspoon fulls onto ungreased cookie sheet.
Bake 350°F for 10-12 minutes.