Redstone Restaurant Famous Cornbread With Maple Butter
Tarvia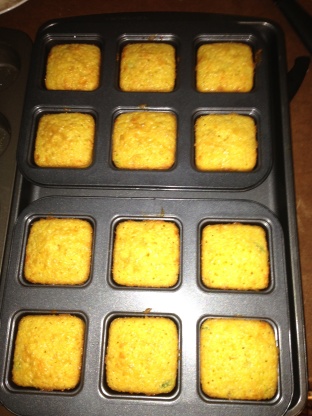 This recipe is the original recipe from the great Redstone restaurant in Minneapolis, Minnesota. They are well known for their delicious cornbread and Maple Butter. Absolutely the best cornbread you'll ever taste!!!

Fabulous tasting and easy to make. Most importantly you think you are eating at Redstone! <br/>I took a cue from another reviewer and mixed about 1tbls of softened butter with couple tbls of brown sugar and sprinkled on top of bread before baking. It did give it a nice crusty top. The maple butter makes the bread complete.
Preheat oven to 400°F.
Mix together all ingredients in the order given.
Pour into greased 8" or 9" iron skillet.
Bake 35 minutes. Insert toothpick- if it comes out clean the corn bread is done. If not, continue baking & check every 5 minutes with a toothpick.
Serve warm with Maple Butter.
MAPLE BUTTER:.
Allow butter to soften to room temperature.
In mixer, (use a paddle attachment if available) whip butter & Salt until creamy.
Slowly drizzle syrup into mixture until well blended.