Doc T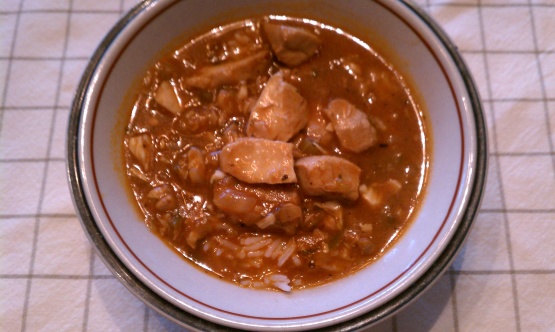 This is a classic Cajun dish - a rich and spicy fish stew that's served over rice. Courtbouillon is pronounced "coo-bee-on" here in south Louisiana.
Cut the fillet in 2" cross sections and set aside.
Melt butter in dutch oven, then add flour and stir until brown.
Add vegetables and saute until soft.
Add tomato sauce and cook for 15 minutes.
Add parsley, bay leaves, thyme and gradually stir in hot water.
Cover and cook for 30 minutes.
Drop fish in and cook another 30 minutes.
Serve over hot rice.