Red Sweet Pepper and Artichoke Paté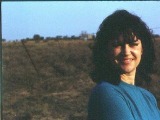 Serve this on a plate with good blue cheese and perhaps a smoked cheese, with toasted baguette slices or veggies or savoury biscuits. It's meant to go with wine, so ... you know what to do!
Directions
Make this a day ahead as the flavour needs to develop.
Combine first 7 ingredients in a processor.
Add the vinaigrette, and pulse -- on-off -- to process until roughly mixed.
Add JUST enough olive oil in a thin stream, while processing further, until paté has a rough texture. You may need less than 1/4 cup: it will depend on the other ingredients. Do not process too much.
Taste: you might want to add salt or seasoning salt.
Turn into a bowl, cover with clingfilm, and keep in fridge overnight.
Serve with cheeses and breads as suggested.
Most Helpful
This really was a nice tangy spread, although it really wasn't the consistency of a pate. I didn't even add any extra oil. However, the flavor was delightful and unique. I also discovered that it tastes absolutely wonderful on some garlic bread! It does make a lot, so be sure to enjoy it for a day or two!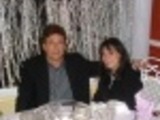 This was very good! A beautiful, healthy, tasty spread that I chose to use as the centerpiece of my brown bag lunch. The peppers give it a lovely deep red color, flecked with green from the parsley. The artichokes are not a dominant flavor in this at all. Since I was eating this at work, I was not able to follow your suggestion to enjoy with a glass of wine; instead I paired it with a hard-boiled egg, a few slices of salami, a few creckers for spreading, a bit of good cheese, and a little fruit. It made more than I expected, so I will be trying some later as a sandwich spread. This is a great way to get another veggie serving into your daily life. Definitely something I will make again! Thanks for posting!