Red Snapper with Sesame Ginger Marinade
Prep 20 mins
Cook 25 mins
Although many microwaved dishes come out bland, this one turns out quite well due to the marinade. Even I, a non fish lover, thought this was pretty good
Directions
Microwave sesame seeds on high about 1 minute.
Mix oil, soy, vinegar, ginger, garlic& cayenne.
Marinade filets in mixture 10-15 minutes .
Arrange filets on plate with thick side out.
Cover with plastic wrap and vent in two places.
Microwave on high 4-5 minutes until thickest portion is just opaque.
Let stand 5 minutes.
Sprinkle with toasted sesame seeds.
Most Helpful
Flavour was fantastic! I preferred to steam the fish instead of microwaving but that was just a personal preference.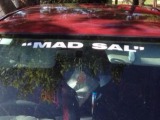 We used only the marinade portion of this recipe in order to make Recipe #241227. This is a wonderful marinade! The only thing we did different was to use peanut oil in lieu of the sesame oil. A definite keeper, thanks for posting! :)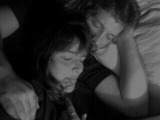 We loved this really gingery red snapper with a little bite. Lots of flavour, we will be making this one again. Thanks Tebo for another keeper!!