Red Snapper with Mustard Sauce
Derf2440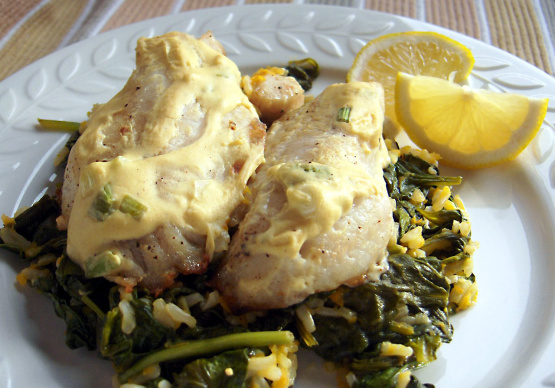 My favorite meal. Simple, easy and delicious.

Our whole family really enjoyed this fish recipe! The mayo and mustard were a great combination to put on top of the fish! I served this with jasmine rice, three bean casserole and oriental slaw. Thanks for a yummy recipe!
Arrange fish fillets in a baking pan or baking dish.
Sprinkle fish with lemon juice, salt and pepper.
Broil fish in oven for about 7 to 9 minutes or until fish is opaque.
Meanwhile, mix prepared mustard, mayonnaise, green onions and salt.
Spread sauce over fish and broil for a couple more minutes or until sauce begin to bubble.
Serve immediately with steamed rice and a side of steamed vegetables.