Red Snapper With Garlic Delight
Prep 15 mins
Cook 20 mins

This is Alva Carpenter's recipe from the SlimLines column of the Thursday magazine. I hope you enjoy it to the fullest!!!
Directions
Stir in garlic in the melted butter.
Saute until it turns golden.
Add vermouth.
Season with black pepper to taste.
Now, turn on your broiler.
Arrange fish on the broiler pan.
Brush with seasoned butter.
Broil 10 cm from heat source for 10-15 minutes or until the fish is opaque.
Serve with the remaining seasoned butter.
Enjoy!
Reviews
Most Helpful
Very simple recipe and so delicious. I did not want to heat up my kitchen today so instead of broiling the fish, I cooked it on the stove top. I got the pan hot and put about 1 tablespoon of butter to melt and browned the fish on both sides, cooking it about half done. Then I added another tablespoon of butter with the garlic, let it melt and then the vermooth. When the fish was done, I removed it and added a little more vermooth and some chopped scallions to add color. I poured the sauce over the fish in the serving dish and within about 12 minutes, it was ready. Taste was outstanding, a recipe you could use with most types of delicate fish. Thanks for sharing!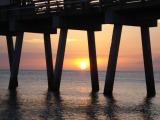 I could eat this 6 days a week [need some time off for something chocolate ;) ]. I made it almost as written. I doubled the sauce. Butter, minced garlic and port wine instead of the dry white. Then rather than broil it, it simmered in the 'sauce'. When plated, the rest of the sauce was poured over. DH was flabbergasted! Me too! Served with sauteed asparagus and salad and a fruity white wine. Thank you Charishma!

This was wonderful! I tried to convert to the US system and step 8 didn't translate. Found that 10 cm (from heat) is equivalent to 4 inches. I lowered to about 6 inches from heat and broiled for about 12 minutes. Had to calculate the butter, too. I'm pretty sure that 3/8 ounce is basically equal to 1 Tablespoon. Even though all I could find was prefrozen snapper, the dish was excellent!