Prep 15 mins
Cook 45 mins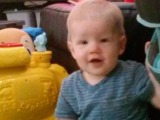 You can use other white fish fillets for this dish, but I prefer Red Snapper. My own personal choice. I use 6 fillets that weigh about 8-10 ounces each for this recipe.
Directions
In large saucepan, heat olive oil and add garlic, onions, celery, and mushrooms.
Sauté vegetables until limp.
Add tomatoes, tomato paste, wine, and clam juice.
Bring to boil, and then reduce to simmer.
Add remaining ingredients, except fish.
Simmer 30 minutes.
Keep hot.
Place fish portions in 6 individual casserole dishes.
Top with sauce and bake in preheated 425 degree oven approximately 10 to 15 minutes or until fish flakes easily.
Note: May be baked in large baking dish, laying fish out side by side and topping with sauce.
Bake the same.
Garnish with lemon wedges.
Most Helpful
Good flavor and my HS and MS kids ate it with no question! Probably better in the Summer sea on to have some great, fresh veggies with this. Made mashed potatoes and green beans! Will do this easy, good recipe again!