Red Robin's Honey Mustard Poppy Dressing
CJAY8248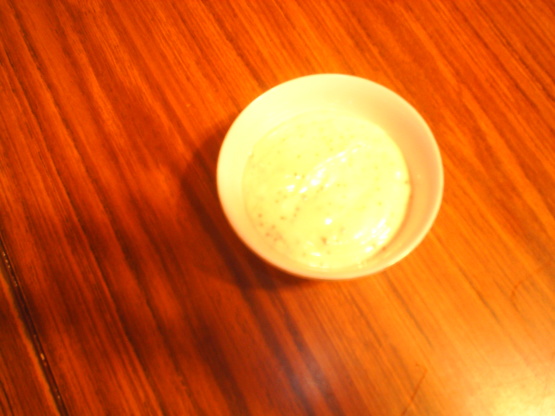 This is a great dressing or dipping sauce (my boyfriend LOVES to dip his french fries in it....... here in Washington they MUST have something to dip fries in other than ketchup..haha).. it makes a GALLON, but you can scale it down, I usually cut it in fourth. :) I got this from CDKitchen.com posted by member Angelsplaying on there.

I down-sized this wonderful recipe to 1/8 of a gallon and now I have to make more! This is a great honey mustard dressing that I also used part of to make coleslaw. I have just enough left to dip some homemade french fries in with tomorrows dinner. Thanks for sharing your recipe. A true keeper, for sure! Made for PAC Spring 2010.
Mix all together with a wire whip, put in container, cover and refridgerate. Shelf life of 7 days.
This makes a gallon.
1 serving= 2 tablespoons
256 tablespoons in a gallon.