Red Robin Chillin' Mango Smoothie
Recipe created by Todd Wilbur www.TopSecretRecipes.com This was very good and easy to make.
177.44 ml canned mango, slices
21.26 g grenadine
59.14 ml orange juice
236.59 ml ice
Directions
Blend and enjoy!
Reviews
Most Helpful
This is a delicious treat! It's a bit sweeter than my regular smoothies, due to the grenadine, but ohhhh so good. It tasted like it came out of a frosty/icee machine, very thick! I used a fresh mango and chopped it until I had 3/4 cups-worth. This smoothie recipe made one large glassful. ~Made for Spring 2010 Pick-A-Chef~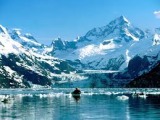 This grew on me. The more I drank it, the more I enjoyed it. I used frozen mango. Thanks! Made for Healthy Choices game.