Red Potato and Green Bean Saute
Kippy2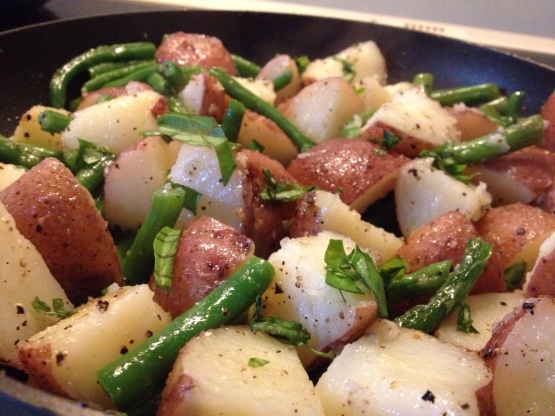 This recipe is from the Deen Brothers. It's very simple but delicious.

Very good and easy side dish. I followed the recipe as written other then I didn't have fresh basil so used dried. We all enjoyed it.
Bring a large pot of salted water to a boil.
Add potatoes; cook about 15 minutes, or until almost tender.
Add beans; cook about 3 minutes, or until tender; drain well.
In large skillet, heat oil over medium heat.
Add garlic; cook, stirring, for 30 seconds.
Add potatoes, beans, and salt and pepper to taste.
Cook about 2 minutes, or until heated through, tossing to coat.
Add basil and toss once more before serving.