Boomette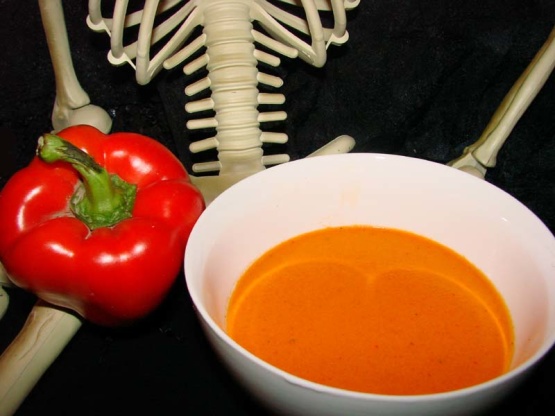 This is an easy, light, and creamy pureed soup that will impress your family and friends. It can be made vegetarian by substituting the chicken broth with vegetable broth. This recipe is from Allrecipes.com.
Melt the butter in a large saucepan over medium heat. Place the red bell pepper, onion and garlic in the saucepan and saute for 5 to 10 minutes.
Pour in the broth, stirring well. Reduce heat to low and simmer for 30 minutes.
Puree using a hand held immersion blender, or transfer to a blender and puree until smooth.
Pour the soup through a strainer and return the liquid to the saucepan over medium low heat. Stir in the heavy cream and the ground black pepper and allow to heat through, about 5 to 10 minutes.