loof751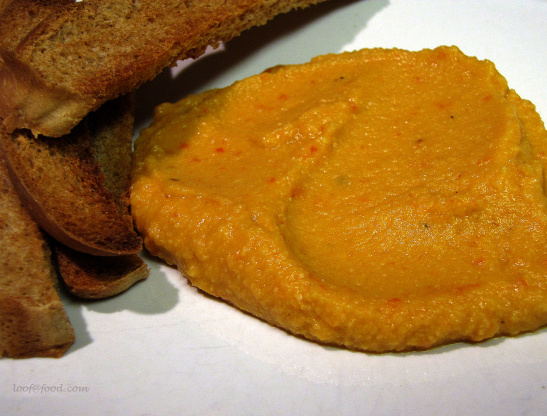 Posted in response to a request for this recipe from the April '05 issue of Southern Living magazine.

I had an opened jar of roasted red peppers and a nearly full can of chick peas, so this was a perfect recipe to use those items in my refrigerator. WOW! This is great hummus! We are having it for Friday night appetizers with veggies and pita chips. Very smooth, very easy, and quick. Great recipe!
Blend first 9 ingredients and add 1/3 c lime juice in a food processor until smooth, stopping to scrape down sides; add additional lime juice, if necessary, until desired consistency.
Cover and chill until ready to serve.
Garnish if desired.