Red Pepper and Feta Salad
FolkDiva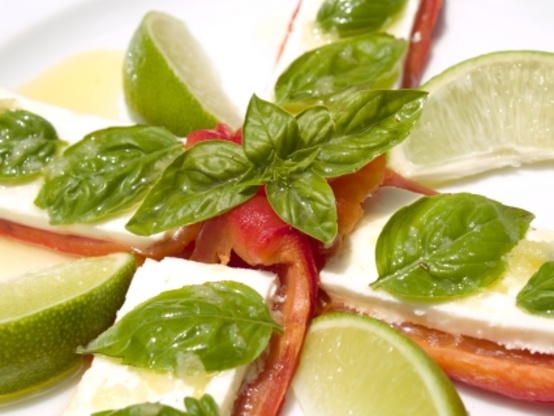 This is my adaptation of a recipe from the "Chopstix" cookbook. It's simple, elegant, and delicious! They can also be made in advance, which is terrific when you have company over. Time is an estimate and includes sitting time for peppers.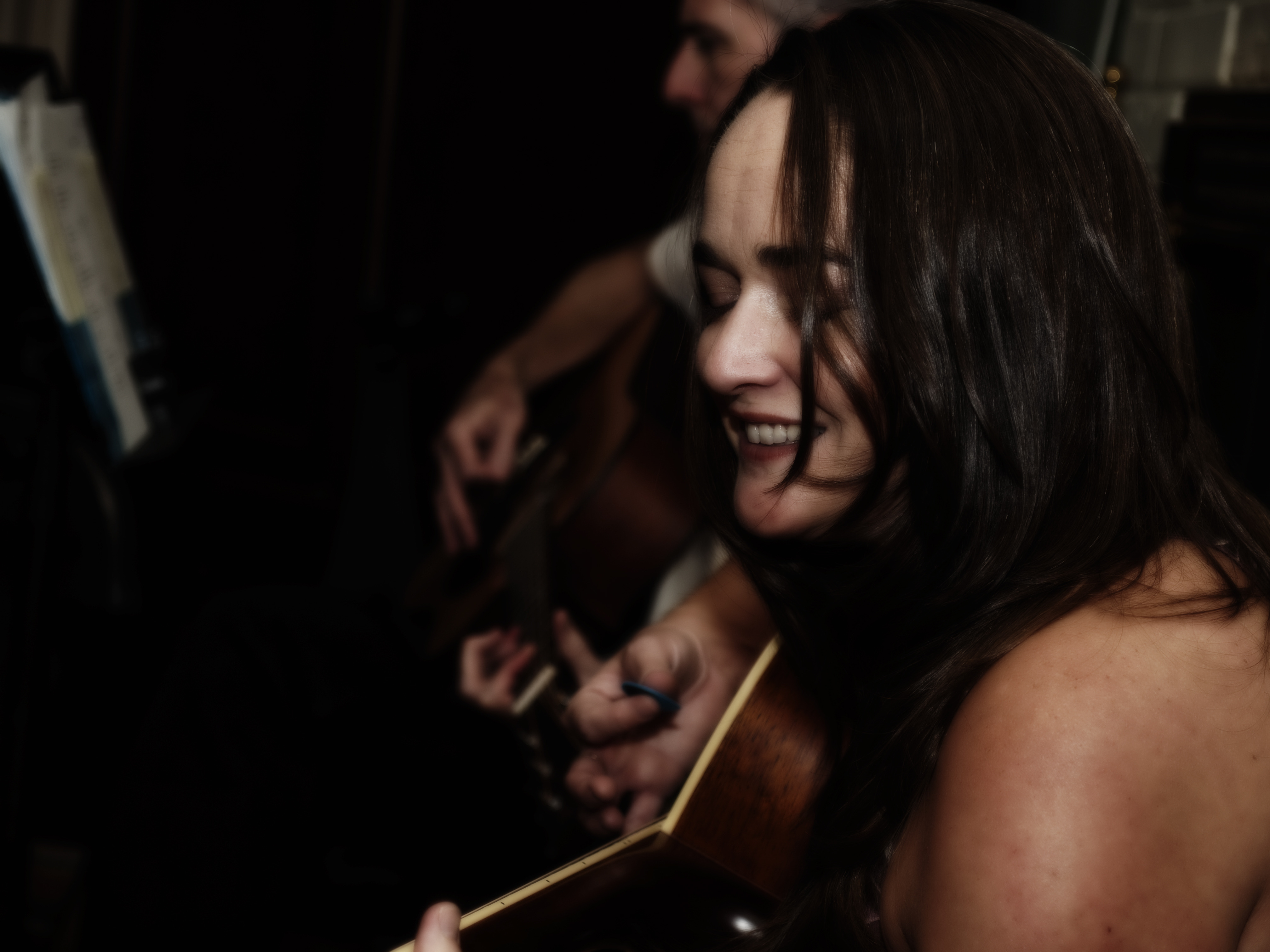 Beautiful and delicious!! I thoroughly enjoyed this for brunch today. I considered using roasted red peppers from a jar, which I'm sure would have worked fine....but I'm glad I decided to go ahead and roast the peppers myself as I really liked the way they maintained the crispness and the fresh sweet flavor. Paired perfectly with the feta and garlic-ginger dressing. (I will say the ginger flavor was very mild, just enough to tone down the garlic a bit, which was nice.) Thank you for a fresh, simple, elegant salad!
To make dressing: place garlic, ginger, and oils into a small pan over medium heat. Cook just until the garlic turns white; do not allow garlic to brown. If garlic browns, toss out and start over. Transfer to a bowl and allow to cool to room temperature. The dressing may be made several hours in advance.
Roast the pepper quarters under a broiler until skin blackens and blisters. Wrap in damp paper towels and place in a small paper bag, folding top down to close. Allow to sit until cooled enough to handle, 15-20 minutes.
Peel, trim, and cut each quarter into halves.
Slice the feta into 8 slices.
On each of 4 salad plates, place one strip of pepper. Add a slice of feta, then top with 2 basil leaves. Repeat layers, fanning or arranging the layers so that each layer is visible.
Cover loosely with damp paper towels and refrigerate until ready to serve.
To serve, bring salads to room temperature. Drizzle the dressing over the salads and grind pepper over the top to taste. Garnish with a sprig of basil leaves and serve with lime wedges to squeeze over the salad.