Red Penne with Garden Veggie Meatballs
A lighter, more diet friendly version of an old favorite. For submission to the Ready, Set, Cook #3 contest.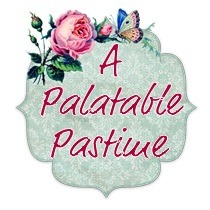 This dish was fairly easy to prepare, and it was nice to have a dish that was lighter and healthier. The meatballs were very moist, tender and flavorful, without an overwhelming sense of vegetables. The sauce was very flavorful and tomato-ey and went well with the meatballs to make a nice pasta dish. Good luck in the contest!
meatballs

1

small zucchini, grated
1⁄4 cup sweet corn

1

(7 ounce) jar roasted red peppers, drained and diced fine,divided in half
1⁄2 large onion, diced fine

3

cloves garlic, minced

1

lb ground chicken (or turkey)

1

egg, lightly beaten
breadcrumbs, enough to bind
salt and pepper

red penne

2

(8 ounce) cans tomato sauce

1

(14 1/4 ounce) can diced tomatoes
1⁄2 large onion, diced

2

cloves garlic, minced
1⁄2 green pepper, diced fine
1⁄2 cup button mushroom
1⁄2 teaspoon red pepper flakes
1⁄4 cup fresh basil, chopped

1

tablespoon olive oil
1⁄2 teaspoon sugar (to cut acidity)

1

lb penne
1⁄2 cup asiago cheese (or parmesan if you would like)
--ForMeatballs--.
Put chicken in a large bowl.
Add salt and pepper.
With your hands, mix in all other ingredients and form into 1 1/2 inch balls.
Brown balls in a tiny bit of oil.
--ForRed Penne--.
Saute onion, garlic, red and green peppers,mushrooms and red pepper flakes in the olive oil until onions are translucent.
Add tomato sauce and tomatoes; simmer for approximately 5 minutes.
Add basil, salt and pepper to taste and sugar (if needed).
Add browned meatballs and simmer for 15 minutes.
Cook and drain penne according to package directions.
Toss penne with sauce,meatballs and asiago cheese and serve on warm plates with a side of garlic bread.