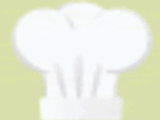 A nice onion relish with a hint of orange. Serve with chicken or pork.
Make and share this Red Onion Confit recipe from Food.com.
Directions
Heat the olive oil in a large pan over medium heat.
Add the red onions. Do not stir. Let the onions turn light brown, then turn and brown on the other side.
When the onions are browned, add the balsamic vinegar and orange rind.
Cook for 2-3 minutes, until the liquid is almost gone.