Red Lentil and Carrot Soup With Coconut for the Crock Pot
lvt96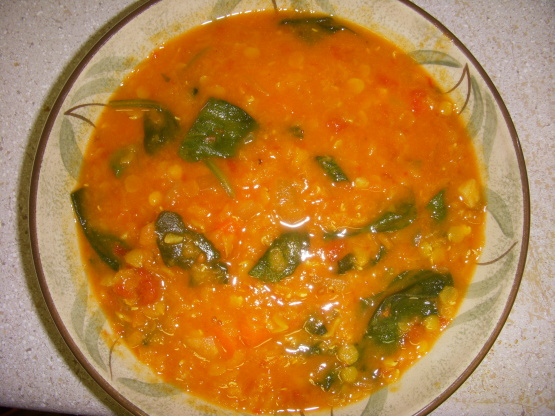 The coconut milk in this recipe creates a nutty and interesting flavor.
I love this recipe! I've made it 6 or 7 times in the last couple of months, and it's tons of fun to play with! I'll halve the lentils and add brown rice, or add extra veggies or play with the spices or whatever, and it's amazing every time :) Thank you!
In a large skillet cook onions in the olive oil until soft.
Add garlic, turmeric, cumin seeds, salt and pepper; cook, stirring for 1 minute.
Add tomatoes and bring to a boil, breaking them up as you stir.
Add carrots, lentils, lemon juice and broth.
Spoon mixture into slow cooker; cover and cook on high for 4-5 hours, or low for 8-10 hours.
Stir in coconut milk and continue cooking on high for 20 minutes, until heated through.
Serve topped with fresh cilantro and several dashes of your favorite hot sauce.