Red Lentil and Barley Soup
Prep 15 mins
Cook 1 hr 10 mins
Lentils have played a dominant role in Middle Eastern cooking since ancient times. This is a thick an hearty soup almost a stew.
Directions
Heat oil in a large saucepan over medium heat.
Add onion, carrots, celery, and garlic.
Cook, stirring frequently, 5 minutes.
Add remaining ingredients to saucepan. Bring mixture to a boil, then reduce heat to medium-low, cover, and cook 1 hour.
Remove and discard bay leaves before serving.
Reviews
Most Helpful
Great recipe - simple & easy to execute. I love lentils and am happy when autumn comes around to make a nice hearty batch of lentil soup. I added a half can of diced tomatoes and a teaspoon of ground ginger for some kick. Perfect! I microwaved some bacon strips and added them on top of a dollop of sour cream upon serving to my husband. He loved it. Thanks again - for the coming autumn and winter this dish is a keeper!
Sometimes when I am putting together a recipe I am just not so sure I am going to like it. That's how I felt with this one (I knew my husband would like it) but BOY WAS I WRONG! This soup is fantastic! A hearty, well flavoured soup and the barley just made the dish! As you state, it is almost stew like... perfect for the cold winter day we are having here! I halved the recipe due to my trepidation but now I am sad because I wish I had doubled it!! Made for the Sand & Spices challenge for the Voracious Vagabonds ZWT6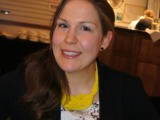 Made this for Recipe Swap #78 ~ July 2013 (Aussie Swap) and boy I am so glad! I followed the instructions only using homemade chicken broth and fresh herbs. I have never used the red lentils and this dish was not only delicious but very eye appealing. Thank you for posting.