Nimz1466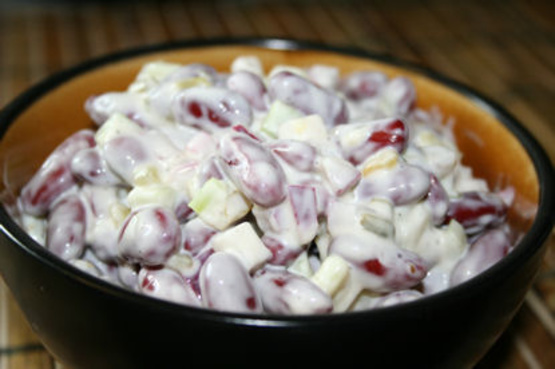 This is a complimentary dish served by a local upscale restaurant. They serve it before you receive your salad along with a dish of fresh vegtable sticks and olives. I can make a meal on just on the veggies and this bean salad. (Prep time does not include the overnight chilling).

I am a bean lover. The combination of ingredients looked very interesting so I had to try this. Very good and different which is what I like. Nice sweet-tart taste and oniony. I think my favorite ingredient is the sweet pickles. This made a really nice lunch for me to take to work. Thanks Merlot.
Mix mayonnaise, oil vinegar, sugar, salt and pepper.
Add onions and stir well.
Then add the celery, beans and relish.
Chill overnight.