Red Hot Homemade Ghost Chile Hot Sauce
Satyne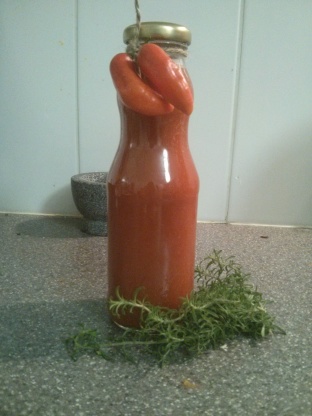 Another hot sauce recipe to use up my ghost chillis. Taken from here. http://jeanetteshealthyliving.com/2012/11/homemade-ghost-chile-hot-sauce.html sure is worth checking out the site. Not sure how much this will yield.
Wearing gloves, remove stems and seeds from ghost chiles.
Combine all ingredients in a medium saucepan and add enough water to cover. Bring to a boil, then reduce heat to low and simmer for 20 minutes until vegetable are soft.
Place in a blender and blend until smooth.
Store in a glass jar or plastic container.