Red Hot Chilli Pepper New Potatoes
teresas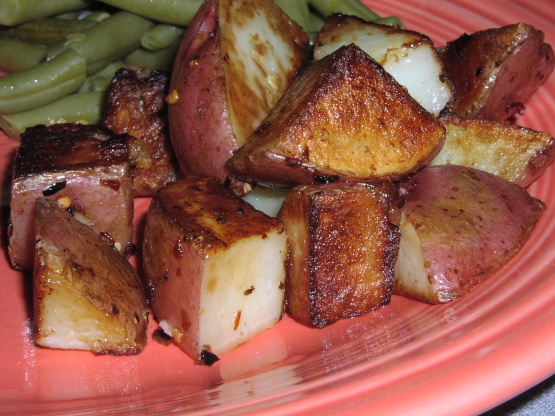 Spicy mediterranean fried potato slices

This is "exactly" how my dad loves to make potatoes and he does a great job at it:) We love having these with a curry on the side and yougurt!
Heat the oil in a non-stick fry pan or skillet The oil should be very hot so that the first potato pc put in sizzles.
Now add all the potatoes and saute evenly till evenly browned Sprinkle with the red pepper and cover and simmer for around 10-12 mins.
The potatoes should be tender or you will have to cook some more.
Season and serve.