Nimz1466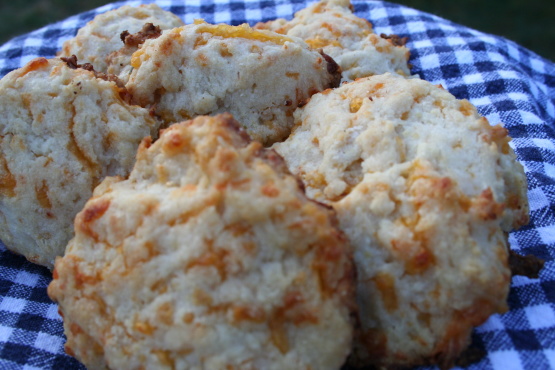 If you are tired of garlic bread or dinner rolls with you meal, then try these tasty little biscuits. A little on the spicy side, but really good. Had this with our steak dinner last night. Found this cut out of a magazine in my Mom's recipe book, but could not tell which one. Really easy to make.

These were very good. Will be making again. Thanks
Preheat oven to 425 degrees.
Combine Bisquick, Red Pepper and 1/2 tsp Garlic Powder.
With a fork, stir in milk and cheese until mixture forms a soft dough.
Drop dough by 1/4 cupful onto greased cookie sheet.
Combine butter and remaining Garlic Powder.
Bursh on dough tops.
Bake 10-12 minutes or until golden brown.