Cheftar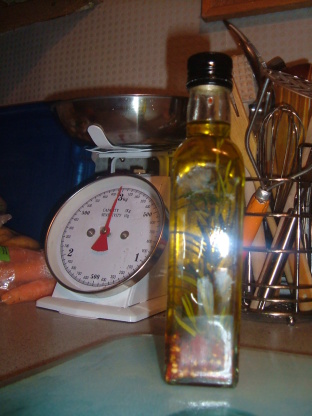 A perfect oil base for any red hot meated dish. A great winter warmer.
Remove 25 ml oil.
Insert the cutting of washed fresh rosemary.
Leave at room temp for 12 hours.
In a bowl mix the crushed red chilli with the 2 teaspoon of white wine vinegar.
Insert the ready-crushed red chilli, which in the oil will slowly drop to the bottom of the bottle and settle.
Leave again for 12 hours for the flavor to mix.
Serve as only a oil base for cooking and you shall have a good hot base for any meat you cook in it.