Rita1652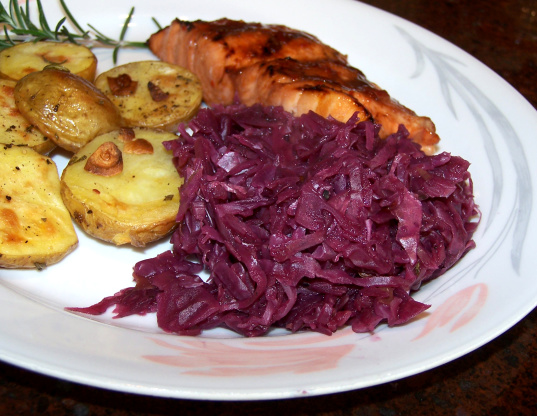 This is a traditional Danish Christmas dish usually served with roast goose stuffed with prunes and apples or with a roast of pork with crackling

When I asked my German mother how to cook this she couldn't remember quantities because she does everything 'by eye'. I served this to her and my German aunt with goose on Christmas Day and they said it was delicious. Didn't put the cider in though because I'd forgotten to buy any!
In a large saucepan, combine all the ingredients.
Mix well.
Bring mixture to a boil over medium high heat.
Reduce heat to low, simmer, stirring occasionally, until the potatoe and cabbage are tender and cooked (about 40 minutes).
Serve hot or cold.