Red Button's Cheesy Chewies
Juenessa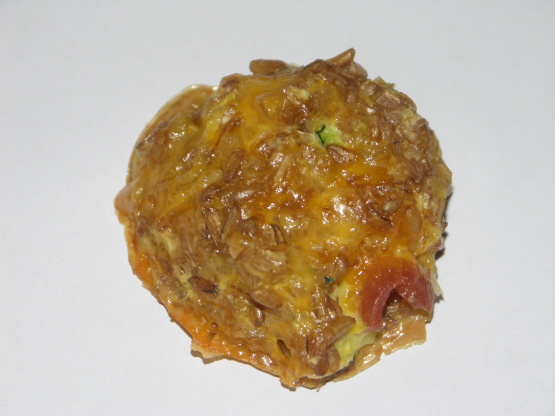 What's not to love? Cheese and bacon! Not sure about dropping 1/2 tsp at a time. Seems really small to me! These are biscuits for the doggie in your family.

My dog-loving friend and I had fun making these! I used rice, and zucchini (my chihuahua even loves it) and 1 oz. recipe-ready bacon pieces. We were tempted to try these ourselves, becauxse they smelled so good!! I have been giving my dog brewer's yeast in her food, so this was perfect for her! She and her doggy friend loved them. I'm taking some to work tomorrow to share with other dog owners. ARF!!!
1

slice bacon, fried and crumbled

1

egg, beaten
1⁄2 cup cheese, grated
1⁄2 cup cooked rice or 1⁄2 cup cooked bulgur
1⁄2 cup vegetables, cooked and chopped, grated, mashed (carrot, zucchini or broccoli work well)

1

teaspoon brewer's yeast
Preheat oven to 350°F.
Combine ingredients and mix thoroughly in medium bowl.
Drop 1/2 teaspoonful at time onto greased cookie sheet and bake about 8 min, or until set and lightly browned.
Cool to room temperature and store in airtight container in refrigerator; freeze for longer storage.