Rita~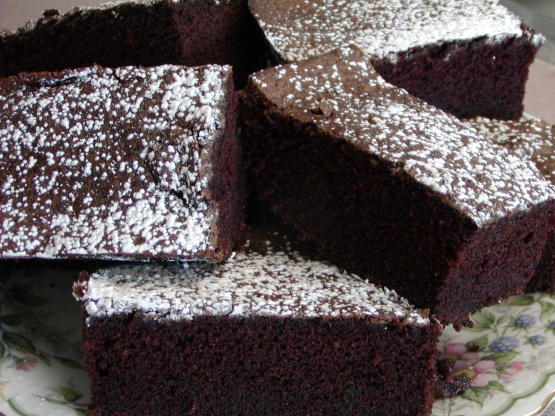 You can use a jar baby food beets, canned beets in water that you pureed (NOT pickled) or roast your own beets then puree. You will be very surprised at how good this is. In taste and for your health. Beets are high in carbohydrates and low in fat. Containing phosphorus, sodium, magnesium, calcium, iron, potassium, as well as fiber, vitamins A and C, niacin, folic acid, and biotin.

My roommates and I enjoyed this recipe. However, it's very subtle in chocolate flavor and pretty oily. I would make this cake again but cut down on the oil and amp up the chocolate.
Preheat oven to 350.
Grease 13 x 9 x 2-inch baking pan.
Sift together the flour, baking soda and salt; set aside.
Combine sugar, eggs, and oil in a mixing bowl.
Beat with an electric mixer set at medium speed for 2 minutes.
Beat in the beets, cooled chocolate, and vanilla.
Gradually add dry ingredients, beating well after each addition.
Pour into prepared baking pan.
Bake for 25 minutes or until cake tests done.
Cool in pan on rack.
Cover and let stand overnight to improve flavor.
Sprinkle with confectioners' sugar.