Red Bean, Rice and Sausage Soup
Prep 10 mins
Cook 30 mins

Comfort food, for sure! Healthy for you too.
Directions
Sauté onion and garlic in oil in large saucepan until onion begins to brown. Add remaining ingredients except sausage and salt; heat to boiling.
Reduce heat and simmer, covered, 20 minutes, stirring occasionally. Add sausage and simmer, uncovered, 10 minutes or until soup has thickened slightly; discard bay leaf and season with salt.
Most Helpful
Oh, Bubbles, Dahling...never thought I would sing the praises of turkey sausage, but this one hit the spot! Nice recipe and I made it again last night with regular summer sausage, some left-over venison sausage, red beans instead of kidneys, a little chile powder and red pepper flakes and snuck in a few left over Navy beans, a couple of black beans and it was a hit - the old kitchen sink, clear the fridge version and no one even asked! They just ate without speaking for fear someone else would get the dibs on seconds! That is a statement in and of itself in this household! Thanks, Babs...a great one that will again be on our table before long as the fall creeps in...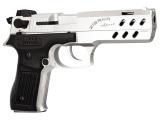 Excellent recipe, i omitted a few items and added some Zataran's Creole Seasoning and Louisiana Hot Sauce, very tasty and healthy, a real keeper. Thanks for Sharing.
What a delightful and easy soup! Only thing I did different was to add about 1/8 tsp. of red pepper flakes. This is truly great comfort food!!!!