Red and Sweet Potato Swirl With Caramelized Onions
Prep 15 mins
Cook 50 mins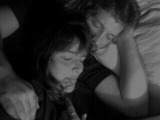 This dish is very elegant. Make sure you prepare the 2 types of potatoes separately. They don't blend or 'swirl' till they're in the dutch oven.
Directions
CARAMELIZE THE ONIONS: Melt 1 tbsp butter in large skillet over med-high heat. Add onions and sugar and cook, stirring often, 25 minutes till onions are a golden brown and caramelized. Remove from heat, set aside.
BOIL POTATOES SEPARATELY: Meanwhile, while onions are caramelizing, place potatoes in two pots large enough for water to cover potatoes. Add the garlic cloves to the pot with the red potatoes. Bring both pots to a boil, reduce to med heat and cook until tender, about 20 minutes, then drain in colanders.
PREP RED POTATOES: Beat red potatoes and garlic with electric mixer till mashed. Add 1/2 cup milk, sour cream and 2 tbsp butter. Continue beating till smooth. Season with salt and pepper to taste.
PREP SWEET POTATOES: Beat sweet potatoes until mashed. Add remaining 3/4 cup milk and 2 tbsp butter, the brown sugar and vanilla. Beat till smooth, season with salt to taste.
ASSEMBLE: Preheat oven to 350°F Lightly grease a 3-quart baking dish. Place the red mashed potatoes in the bottom. Spread sweet potato mixture over red potato mixture. Swirl by cutting through mixture gently with the flat side of a knife. Top with the onion mixture. Cover and bake for 30 minutes. Sprinkle with bacon crumbs and serve.
Most Helpful
We really liked this combination of flavors. The onions and the bacon really make it. We used more onion and omitted the brown sugar and vanilla. Generous portions - had the leftovers for lunch topped with a little more nonfat sour cream and that was yummy too. This dish is great both for Thanksgiving and for fall.

I made this for a nice side dish tonight, but I would rather have eaten this all for dinner! I scaled it down to serve two people and nuked the potatoes in the microwave to cook them faster and used skim milk and low fat sour cream, skipped the bacon and it just tasted fine. This is a def. a company worthy dish. The swirling of the potatoes looks so neat, not to mention the carmalized onions taste great in this dish too.

I've never made a dish with both regular and sweet potatoes before. I loved the carmelized onion in it and could eat that by itself. The family wasn't too keen on it, but that was just our family's tastes. I think I might try it with just regular potatoes next time. Thanks, 2Bleu, for sharing your recipe!