Pixie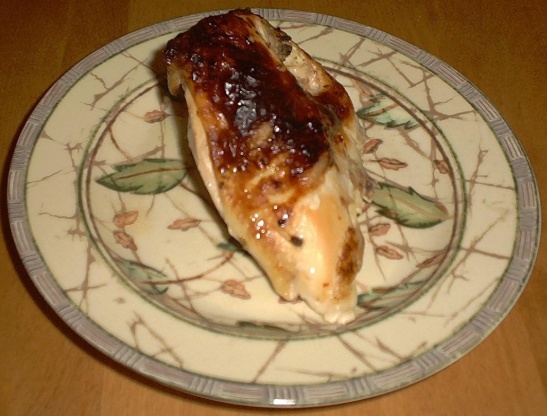 This is a really simple and really tasty way to prepare chicken. It takes almost no effort at all. I served it with seasoned broccoli spears and plain white rice.

My sister made this for her family and mine on a visit to her house. She had to feed 10 people. This was simple and easy to prepare but this taste great. She suggested taking a large meat fork and poking the chicken breasts so that the marinate would go through the meat and then we grilled it. This is Fantastic!
1

cup Italian dressing
seasoning, to taste
Cut any excess fat off of the chicken breasts.
In a baggie or Tupperware, pour 1 cup of Italian dressing.
Add chicken breasts and marinate for an hour.
Preheat oven to 400.
Spray a baking dish with cooking spray.
Remove chicken breasts from marinade and throw the marinade away.
Lay chicken in the baking dish, pour 2 tbsp of Italian dressing on top of each piece.
Season to taste and bake for 20 minutes, or until chicken is no longer pink inside.