Really Really Really, Too Easy Kids Pasta
Chickee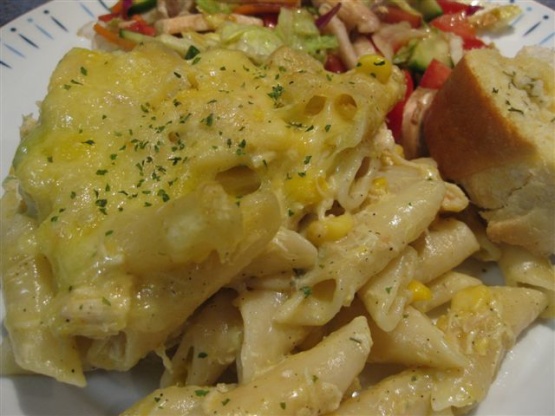 Heavily pregnant, kids hungry and at my wits end I slapped this together and suprisingly they ate it without complaining. I hope this gives you some ideas when you don't want to do ANYTHING!

I make this all the time, it's so easy, and I usually throw in a can of tuna or chicken and some sort of vegetable. Very easy to make and also very easy on the wallet! ;)
500

g pasta

1

(318 ml) cancondensed soup
Boil pasta according to packet directions.
Heat condensed soup (any flavour) til hot, pour over drained pasta. Give it to your kids and RELAX, you deserve it!