Really Really Good Candied Sweet Potatoes
Dine Dish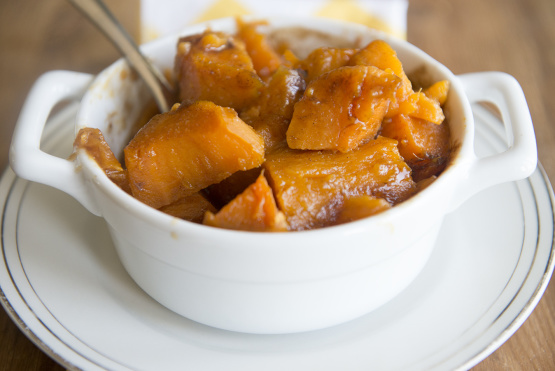 We like sweet potatoes a lot, and don't wait for a holiday to fix these.

Allot more time to prep this dish than indicated. It takes approximately 1 hour 40 minutes if you count boiling potatoes and bringing the syrup to a boil.
Cover potatoes with water, bring to a boil.
Lower heat and simmer for 25 minutes, until done.
When cooled, peel and cut into chunks.
Place in 2-qt baking dish.
In small saucepan combine remaining ingredients, cook and stir until mixture boils.
Pour over potatoes.
Bake at 350°F for 40 minutes.