Really Green Salad With Avocado Lemon Dressing

This is what I eat everyday for lunch. I just use what I have on hand. Feel free to change around the ingredients to please your tastes. Sometimes I even grate some beet into the mix!
Directions
In a large bowl, place the lettuces, parsley, cilantro, sprouts, cucumber, tomatoes, bell peppers, snow peas, garlic, scallions and mint.
In a small bowl, mash avocado well.
Add juice from lemon, honey and avocado.
Add oil to taste and mix thoroughly.
Salt to taste if desired(I don't use it).
Pour dressing over salad and enjoy!
Reviews
Most Helpful
I love the healthy salad ingredients. It is a great combination. The dressing is really tasty, too! I love avocados!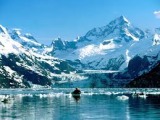 This salad dressing is great! Just made a regular garden salad (using baby romaine, shredded carrot, cucumber, tomato, chives, yellow bell pepper, and added some chopped mint in this time), and spooned the dressing over top.

The flavour of the salad dressing is awesome. I made it with 1/2 and 1/2 canola oil and olive oil, a dash of seasoning salt. Excellent!

This dressing rocks!! Wow! I love it! Easy to whip up and healthy. After finishing my salad, I drizzled some on my salmon. Perfect combination! Try it!! Thanks for sharing this awesome recipe!