Really Good Rolled Sugar Cookies
Yia Yia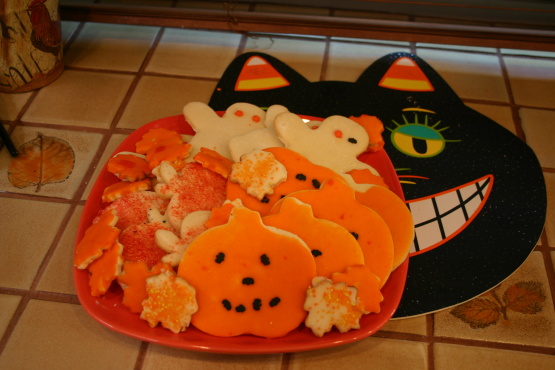 Sweet, tender and easy to make! Easy to roll out and it doubles very well. You can't beat these! Prep time doesn't include chilling time or rolling out. I've even rolled these without chilling with no problems.

This was a test run for the holidays, this makes a ton of dough, I froze half of it for next time, these really rise when baked, they are soft and then firm up after a while, great recipe, thanks Tia Yia!...Kitten:)
In a large bowl, cream together butter and sugar until smooth.
Beat in eggs and vanilla.
Stir in the flour, baking powder, and salt. Cover, and chill dough for at least one hour (or overnight).
Preheat oven to 400 degrees F (200 degrees C).
Roll out dough on floured surface 1/4 to 1/2 inch thick.
Cut into shapes.
Place cookies 1 inch apart on ungreased cookie sheets.
Bake 6 to 8 minutes in preheated oven. Cool completely.