Really Good Peanut Butter Cookies
Chef Dee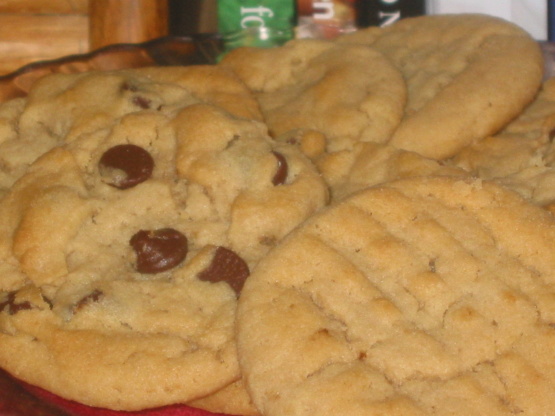 Creamy and soft. A friend gave me this recipe, and with the addition of peanut butter chips, this is our favourite.
Top Review by Deely
Loved these cookies! The grandkids have informed me they expect these in my cookie jar at all times...which is fine with me, as this recipe is quick and uses ingredients I always have on hand. The only change I made was to use Smart Balance 50/50 Butter Blend in place of the margarine with no problems. Thank you Dee.
Cream margarine, peanut butter and sugars.
Beat in egg and vanilla.
Stir dry ingredients together, add to creamed mixture.
Beat on medium speed until blended well; stir in peanut butter chips.
Chill dough at least 20 minutes.
Bake at 375° for 10-12 minutes.