flower7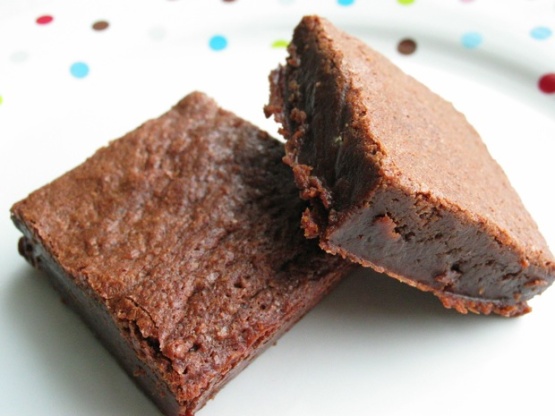 A friend of my youngest daughter calls these "special brownies," because they make everyone giddy. They are very moist and a must have for parties.
If the top isn't very pretty, try flipping it and adding a dusting of icing sugar. I was planning to make some chocolate frosting or ganache but didn't have enough time. But that would work great as well!
melt butter and unsweetened chocolate together; allow to cool.
mix together eggs and sugar, make sure they are blended well; add cooled chocolate, vanilla, and salt.
add flour and mix just until blended.
bake in a greased 9x13 pan at 325° for 30-35 minutes.