Real Peppermint Patty Hot Chocolate
CandyTX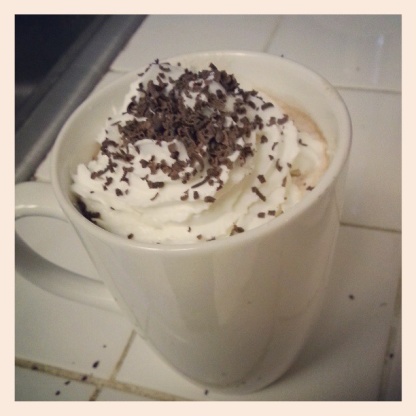 A very festive drink for Christmas.

My 10-year-old daughter LOVES the peppermint hot chocolate from The Egg & I and we're on a quest to find a good substitute at home (she's a hot cocoa snob, I'm afraid). I wanted to find one that she could do most of the work herself. I was her helper, but she was able to do everything except for the pouring into the cup all by herself. It was perfect - and REALLY yummy and rich peppermint chocolate taste. We used 2% milk and it was really silky and smooth. A keeper for sure!
Chop the peppermint patties into small pieces and combine all ingredients in a pan.
Heat over medium heat until all ingredients are incorporated and milk is hot.
Can be served with whipped cream and some grated chocolate.