Real Honest-to-Goodness Indoor S'Mores (really!)
SaraFish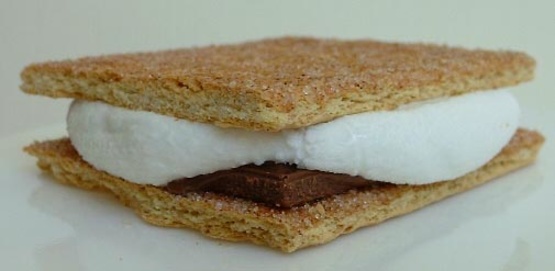 With a picture! Didn't get a chance to make s'more last time you were camping? Here's your opportunity! No kidding - these are real ooey gooey s'mores using your microwave! The marshamallow amazingly melts the chocolate. We like to use cinnamon graham crackers for a little added flavor. This one is from Hershey's. Enjoy!
Gotta make these one at a time.
Cut or break graham cracker in half (makes 2 squares) and place 1 on a plate.
Put several squares or a half a hershey bar on graham cracker and then top with a marshamallow.
Microwave on high 15 seconds, marshmallow will puff up.
Immediately put the other half of the graham cracker on top and gently press together.
Eat!