Nimz1466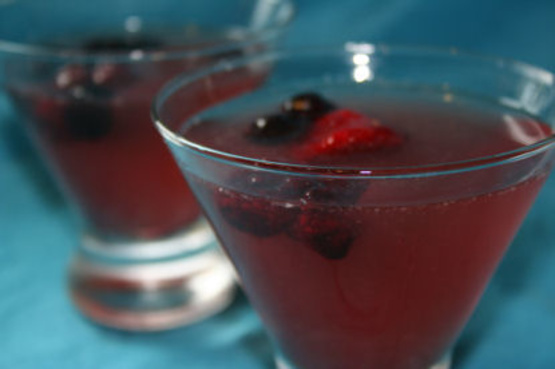 This is a favorite drink of mine that I have in a restaurant in the West Island of Montreal. The "martini" is clear with floating berries. Just wonderful! Enjoy!
Put all ingredients into a shaker and add as much ice as you can and give it a good shake.
Pour straight into martini glass.
Garnish with frozen berries (used instead of ice).