Raw Chocolate Almond Cookies (Paleo and Vegan!)
Jean D.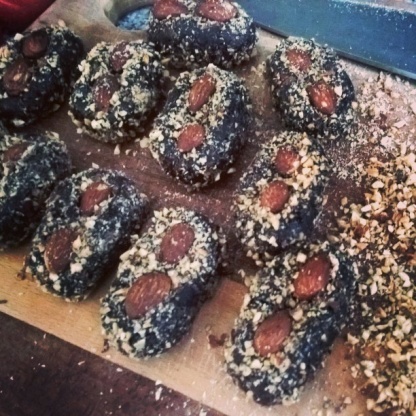 Do you have paleo friends and vegan friends? Or perhaps you just want a healthy cookie to snack on? I brought these to my meetup group and was floored by all the favorable reviews. Simple, delicious, and quick, these are good for you, and a real crowd pleaser. The taste is rich, surprisingly dark and sweet, with just a hint of almond.
No baking necessary! For full instructions, go to http://p3bgirl.com/2015/08/14/social-pressure-and-sticking-to-a-budget/.
Enjoy!