Raw Blended Sweet Potato Soup
mliss29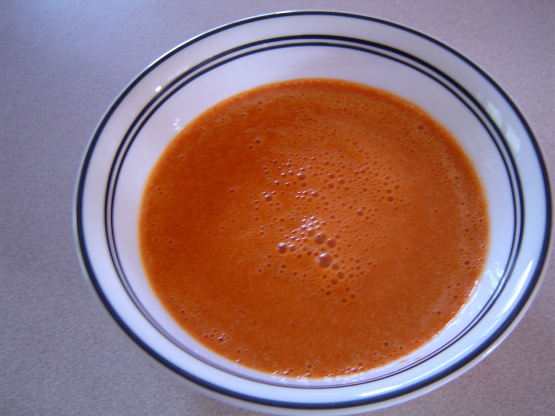 A delicious Raw Sweet Potato Soup which is easy to make. Created by raw foodist Natalie Rose.

This is a delicious recipe for transitional or occasional use. The mixture of fat with starch and sugar causes problems if your diet (cooked or raw) exceeds the 10% fat maximum when you eat carbohydrates, which on a raw vegan diet, is your most vital calorie source. Be aware. But it is a great recipe otherwise! Good show!
Blend until smooth. enjoy as much as you like!