Debbwl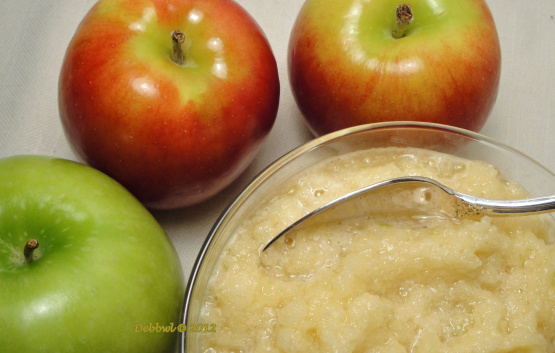 Applesauce, raw & fresh! This simple recipe comes from the Honey Acres Beekeeper's Best Honey Cookbook. Although any type of apple could be used here, I prefer either the gala or fuji. And, instead of apple juice, one could substitute orange juice or pineapple juice.

This is a very good way to make applesauce. I like how you can control the texture of it too. I halved the recipe easily and we enjoyed it with our dinner tonight. I used Gala apples this time but could see using a mix of gala and fuji apples too. Thanks Syd. Made for your bonus in the Healthy Choices tag game.
Place all ingredients in blender or food processor.
Pure to desired smoothness & enjoy.