Ravioli With Pumpkin Sauce
Rayndrop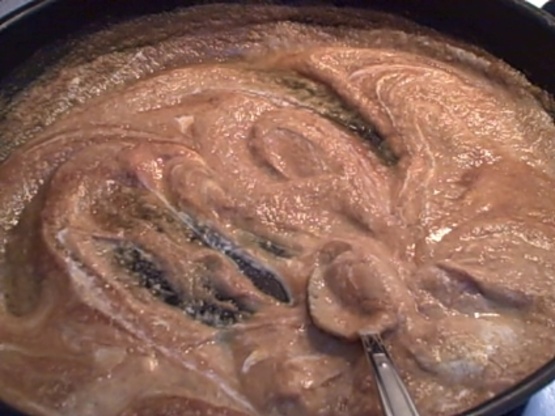 Cheese ravioli's with a spicy-sweet sauce

I did not like it. For some reason, I was expecting a lighter sauce. Could have been operator error, however, I will not try again to see if it was.
Bring a large sauce pan of water to boil.
In another saucepan, stir together pumpkin, broth, sugar, butter, garlic powder, ginger, cinnamon, and nutmeg in a medium saucepan.
Simmer pumpkin mixture over a medium heat, stirring occasionally until heated, about 10 minutes.
Add ravioli to boiling water and cook according to package directions.
Drain ravioli and set aside.
Remove pumpkin mixture from heat and stir in sour cream if desired.
Spoon ravioli on plates, top with sauce, and sprinkle with cheese.