Ravioli or Tortellini With Pesto and Spinach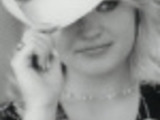 Great simple yet tasty recipe that let's you get out of the kitchen and your family to the dinner table FAST! Great summer meal when you don't want to heat up the kitchen! Great way to hide some veggies! Consider adding some chopped zucchini or mushrooms to the sauce! Serve with a simple salad and maybe some crusty bread and you have a meal that will surely become a regular! (Note: 5 oz frozen spinach is half a box. Also, stuffed pasta amounts vary depending on fresh, frozen, brand etc... Use recommended amount per serving as listed on package if yours is different from what is listed here.)
Ingredients
Nutrition
12

ounces ravioli (any flavor you like, fresh, frozen or dried- amount will differ. Use comparable amount) or 12 ounces tortellini (any flavor you like, fresh, frozen or dried- amount will differ. Use comparable amount)

2

garlic cloves, minced

4

cups Baby Spinach, fresh (cleaned and chopped) or 5 ounces frozen spinach (cleaned and chopped)

10

ounces basil pesto

4

ounces chicken broth (use more if you desire a thinner sauce) or 4 ounces vegetable broth (use more if you desire a thinner sauce)

2

ounces parmesan cheese, shredded (fresh is best and use as much as you like)

Garnish

red pepper flakes, to taste (optional)
pine nuts (optional)
Directions
Cook pasta according to package directions.
Spray a skillet with cooking spray and saute minced garlic until fragrant. Add chopped fresh spinach. If using frozen defrost and add to pan. Cook until wilted.
Add pesto and broth to pan and cook until heated through.
Plate pasta and top with sauce. Top with fresh grated parmesan. Add red pepper flakes if desired.