Ravioli in Mushroom Broth
ChrisMc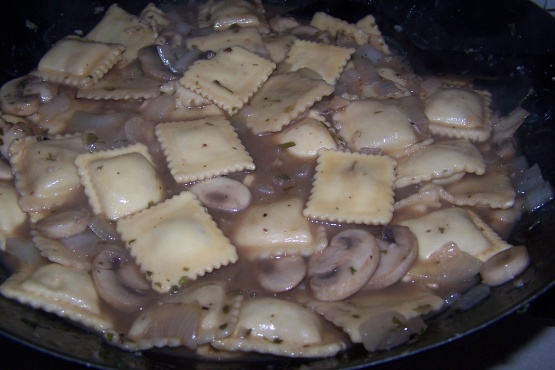 This is a rich alternative to marinara sauce - serve this with a salad and some crusty bread, and you have a very pleasant dinner. A wok is a great dish to use for this - you can saute the vegetables and simmer the pasta in the same dish.
Heat oil and saute onion, mushrooms, and garlic.
Stir in flour and blend.
Add broth, wine basil, parsley, and pepper.
Bring the mixture to a boil, add the pasta, and cook until tender.