3 Reviews
If ravioli (Chef Boyardee) is one of your guilty pleasures, you will love this recipe, because it takes it a step forward. Adding mushrooms, green pepper, cheddar cheese, and sausage makes this recipe well worth waiting the extra 35 minutes for, (as opposed to just opening a can and microwaving it for 5 minutes).

we really loved this! i left out the ketchup,since we arent tomato fans. other than that we followed the recipe. very good

We can't get canned ravioli over here, well I haven't been able to find any anyways. I have been eyeballing this recipe for along time and finally decided to make it using refrigerated ravioli from the store. I also used a bottle of Ragu to make up for the tomato sauce. Other than that I followed the recipe exactly and was pleasantly surprised with the results. This was delicious. Thanks for a great recipe!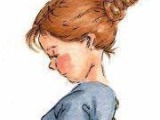 Ravioli Casserole