Ratatouille Walnut Tart II

I decided to try Ratatouille Walnut Tart but changed it so much to suit my own tastes I thought I'd repost it. Thank you DiB's for the original recipe! Picture posted was from the last peice of tart left after we got back from a party. It was so small I had to use a dessert plate to make it look larger. I think they liked it. :)
Directions
Slice the eggplant and place them on a cooling rack over a cookie sheet and sprinkle liberally with salt. Let them sweat for about 30 minutes.
Slice zucchini and carrots, Place them on a cookie sheet. Salt, pepper and drizzle with olive oil. Roast in a 350F oven for 15-20 minutes or just until the zucchini are tender. You might want to put the carrots back in until tender.
Rinse off the eggplant in the sink to remove the excess salt. Place them on a cookie sheet. Pepper and drizzle them with olive oil and roast for 15-20 minutes or just until tender.
Let the veggies chill out on the counter or fridge while you make the crust.
Melt 3-4 Tbsp butter. I use unsalted sweet cream, but use what you have. I added in to the butter 1/2 tsp each of: rosemary, sage, thyme, basil, parsley, and marjoram.
With a pastry brush, brush the butter and herb mixture onto each of the sheets of phyllo. Sprinkle each sheet with your asiago cheese. Layer Phyllo sheets in a 11-inch tart pan, stopping with a plain sheet ontop. (You could also sprinkle some ground walnuts between the layers. That would be yummy.).
Layer the veggies in the tart pan. I started with the largest, eggplant, then the zucchini and carrots.
In a sautee pan, add 2-3 tbsp olive oil and sautee the leeks and garlic for about 2-3 minutes stirring until they start to break down. Add in tomato paste, vegetable stock and herbs. You just want enough vegetable stock to thin out the paste so it's spreadable, about 2 tablespoons.
Spread leek mixture over the eggplant, zucchini and carrots in the tart pan. Top with heirloom tomatoes and sprinkle with walnuts, remaining cheese and goat cheese.
Bake 350F for 35 minutes. Serve hot or room temperature.
Most Helpful
This was easy to follow, smelled great, looked like the photo and tasted wonderful! It is rather time consuming and between the goat cheese, walnuts and phyllo dough this recipe is somewhat expensive to make, but it does make quite a few portions. I had leftovers for four days and they were still quite good.This will be great to make for my vegetarian friends.
WOW! This recipe, for me, was a challenge.....but boy-oh-boy, was it worth the effort!! The aroma after about 5 minutes in the oven was HEAVEN....and once it was finished and I began to savor the fruits of my labor, I couldn't stop! I ate half of it by myself for lunch! The combination of veggies, herbs, nuts and cheeses is absolutley devine....I had never cooked with leeks or eggplant! Now that I have the experience with the phyllo, I think the next run will be much easier. I will say that despite my awkward phyllo technique, what went into the oven looking like a crazy heap of tissue paper, came out perfectly golden and beautiful! I followed the recipe closely with the only alteration being the use of fresh (rather than dried) rosemary, basil and parsley from my kitchen garden. Made while traveling through France during Zaar World Tour 5. So glad I stopped here! Thank you Tart!! UPDATE: I am in love with this recipe! I made it again this weekend and here is a suggestion; go ahead and make 2!!!....it takes only an additional 10 minutes or so to prep the second tart and you can easily freeze it for later! Also, I saved a little time by using prepared bias and crinkle cut 'carrot chips' (prewashed and packaged right there with the carrots in the produce section). Woo Hoo....I get to have this again anytime I want it!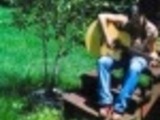 Although this was considerably more preparation than I'm normally used to, it was a pleasure to make this when we had a couple of vegetarian visitors for dinner! Loved the combo of veggies here & actually look forward to making this again! Thanks for sharing it! [Tagged, made & reviewed while touring France with the ZWT5]