An_Net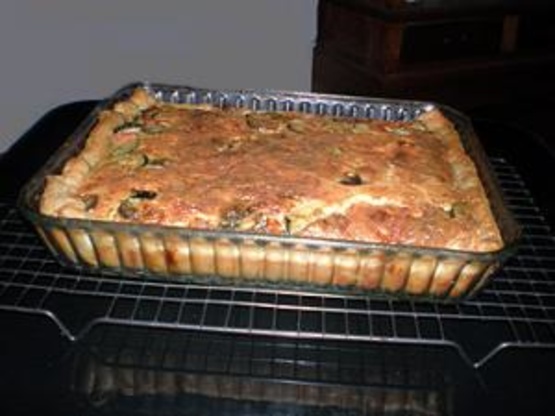 A flavoursome and delightful Vegetable Tart. Crème fraiche can be substituted by mixing equal quantities of liqhtly whipped double cream with Greek yoghurt (or another thick yoghurt), but if it's being heated you have to be careful not to let it boil. Alternatively, add a drop or two of lemon juice to some lightly whipped cream, or mix equal quantities of lightly whipped cream with soured cream, then leave at room temperature for about eight hours before refrigerating.
Lay puff pasty into a greased 30 cm diameter baking dish, set aside in the fridge.
Cut the vegetables in fairly small sizes.
Place olive oil in the pan and braise vegetables excluding the tomatoes for about 8-10 minute Stir frequently.
Preheat fan-forced oven to 180°C.
In the meantime, mix eggs creme fraiche and cheese in a bowl. Set aside.
Add the tomato into the braised vegetable, stir and season with salt pepper and Italian herb mix.
Place vegetables into the prepared baking dish. Stir eggs, creme fraiche, and cheese mixture again season with salt and pepper and pour over the vegetables.
Bake for approximately 40 – 50 minutes, or until golden brown.