Prep 15 mins
Cook 35 mins
I found this recipe in a cookbook full of healthy Medditerranean dishes and have adapted it a little so it would suit the ingredients I had on hand. It's great as a side, with meat or fish, or you can serve it as a thick sauce over your favourite pasta. It can be eaten hot or cold. You can also change the quantities of vegetables and use more of one and less of the other, or try adding mushrooms for example. It adapts well to whatever is in your fridge.
Directions
Heat a little oil in a large, heavy based pan. Add the onions and fry for 5 minutes. Now add the peppers and fry for 2 more minutes.
Remove from the pan.
Add a little new oil to the pan and fry the aubergines for 5 minutes, then add the zucchini and fry for 3 minutes.
Remove from pan.
Add the garlic, bay leaves, thyme, sugar and tomatoes to the empty pan and simmer until the tomatoes start breaking down.
Return all the vegetables to the pan and simmer on low for about 15 minutes.
Stir regularly and season with salt and pepper.
The vegetables should be very soft but at the same time still have some of their texture.
Season with more salt and pepper to taste.
Serve immidiately or allow to cool down and serve it cold.
Most Helpful
Very good recipe! Easy to make, harder to prep for. I suggest prepping first... Made this for my fiance as an entree & served over couscous... good stuff! Would make it again!
If the tomatoes are already stewed, how can you "simmer until [they] start breaking down"? Are they already broken down (stewed) or not? Or am I not understanding what "stewed" means?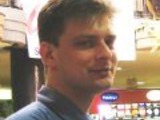 The presentation alone is awesome. Then I bit into the vegetables and was very pleased. The texture was PERFECT! Each individual flavor added something;yet it all went well together. My 3 small children ...well, the baby liked it. My hubby is away, when he comes home I think I will have him grill chicken and have this as the side. Yummy, beautiful recipe! Easy to prepare! I would recommend it.