Raspberry Topping for Cheesecake
ademjana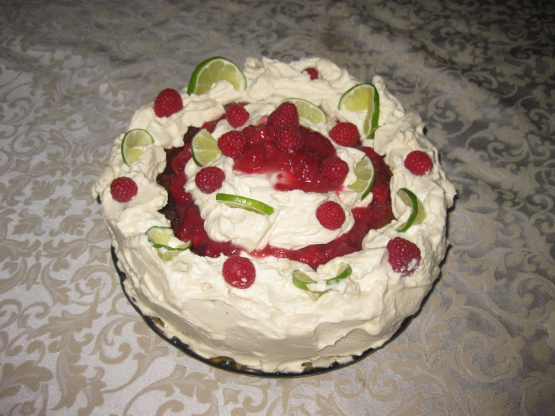 Posted by request. I haven't made the sauce but it was in my recipe files because the addition of maple syrup sounded delicious!

Wonderful sauce !! I made if for a New York Cheesecake, and used the leftovers spooned over vanilla icecream. Thanks for posting Lorac. :)
Drain defrosted raspberries- reserving liquid.
Add water to the liquid, if needed to measure 1/2 cup.
In a small saucepan, combine sugar and cornstarch, add berry liquid and maple syrup.
Cook over medium heat, stirring constantly, until mixture boils and thickens, boil 1 minute.
Stir in raspberries and cool to room temperature before serving.